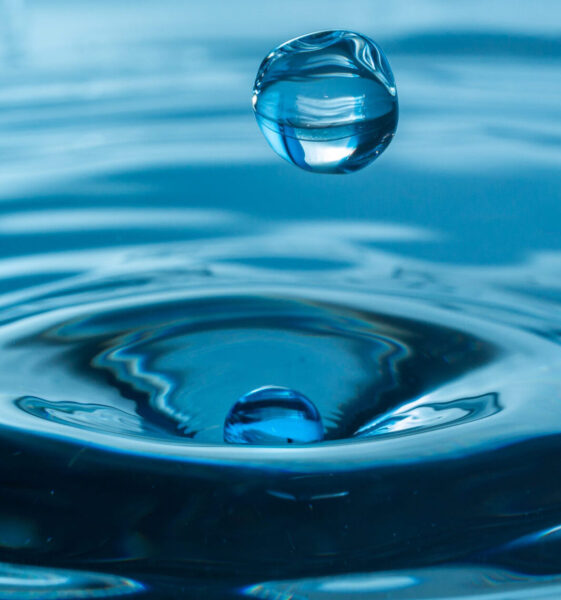 We are Water Services
Water Services Inc is a full menu utility contractor, servicing municipalities across Illinois. Our consultative approach allows for tailor made services to provide your municipality the solutions it needs. Water Services will engage with you to explore specific needs, identify problematic areas and suggest a thorough and cost-effective action plan. We strive to develop long lasting relationships with our customers and look forward to providing water services for years to come. Please contact Water Services today to explore your needs assessment and tailored solutions with a true utility contracting partner.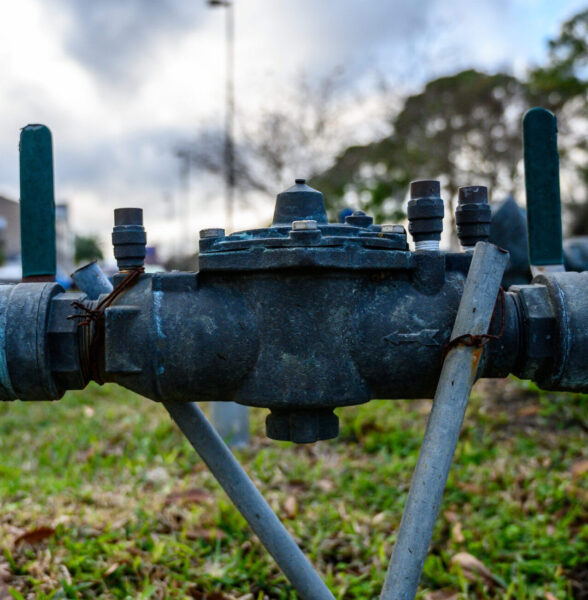 Our History
Water Services has been providing its services to municipalities, private water utilities and contractors since 1985. Water Services provides leak detection, backflow testing and repair, meter installation, meter testing and repair, valve exercising and GPS mapping.
Water Services is active in the many water industry organizations. Some of the major organizations include American Water Works Association, American Public Works Association and the American Backflow Association. It is important for Water Services to stay involved in these and other organizations to insure our technical/water industry knowledge, as well as serving as a good arena for maintaining good quality relationships with customers as well as other water industry companies. Water Services takes great pride in providing quality, safe, and cost-efficient work for all its customers past and present. As a professional utility contractor, Water Services prides itself on Honestly, Integrity and Professionalism and delivers its core values daily to all its customers.
Our Team
Bret Pedone

A founding member and owner of Water Services with over 32 years of field work and project management experience. Bret Pedone leads the company's field work projects, manages the field technicians and oversees all project work. Bret's leadership and dedication to excellence is mirrored by all of our experienced staff.

Mike Pedone

As Vice President and owner of Water Services, Mike Pedone brings over 28 years of water industry experience to the team. Mike's expertise in business development and project management has proven to be invaluable for the company's efforts in best serving and providing value to its municipal customer base.

Anthony Gattuso

A senior level executive, Anthony has worked with Water Services Inc. for over 20 years as director of information technology. Working with myriad municipalities across the territory Anthony is well versed with systems integration, he is positioned as chief liaison for all operating platforms and troubleshooting in the field. His superior knowledge and skill continues to be instrumental across all Water Services offerings.

Joanna Gattuso

In 2007 Water Services appointed Joanna Gattuso the role of Administrative Operations Director. Goal focused, and results driven, Joanna leads her team to continuous innovation and effective system improvements. Her skillful coordination of team resources drives efficient business process and effective productivity delivering exemplary services to all Water Services clients.

Loredana Scarcia

Loredana Scarcia joined the Water Services team in 2016. Applying years of fastidious accounting experience, Loredana is dedicated to accounts payable, ensuring accuracy, and term compliance. Loredana's dedication and attention to detail maintains the group's financial solvency and operating capital.

Marianna Russo

Joining the Water Services team in 2017, and bringing over twenty years of office administrative experience, Marianna leads the team's customer interaction and communicative time management efforts. Engaging directly with municipalities, Marianna facilitates water meter testing, and coordination of team action to determine meter efficacy.

Sabrina Campobasso

A veteran office administrator of twenty years and customer relationship professional Sabrina joined the Water Services team in 2016. In addition to maintaining current operating capital, Sabrina co-manages Water Services' Backflow program. Her organization and regulative mastery continue to strengthen the team.

Jessica Verzillo

With over twenty years of office administration and customer relationship experience, Jessica has been co-managing Water Services' backflow division since 2017. Her exemplary verbal and written communicative skills allow her to effectively liaise with clients ensuring accurate and effective regulatory compliance and document process.

Adam Ferguson

Adam brings over fifteen years of managing end to end supply chain process, including planning, scheduling, inventory control, logistics and process improvement to the team. He facilitates all order fulfillment, inbound supply and inventory. Adam ensures that our teams have the products they need when they need it.

Jason Fitch

Jason Fitch joined Water Services in 1998 as a fully licensed plumber and Connection Control Device Inspector. He leads the company's Backflow Division as well as facilitates meter installation and repair, Sewer repair, and leak detection. Jason is a dedicated team veteran that delivers proven results in all projects.

Nathan Shrontz

Nathan Shrontz joined Water Services in 1998 and hold title of Field Supervisor. He has completed four years of Building Code and Fire Academy as well as maintaining his fully accredited plumbing license and certifications. Cross Connection Control Device Inspector, Meter Installation, Testing, and Repair, BackFlow testing and repair as well as Confined Space Entry.

Mike Shrontz

Joining the Water Services team in 1997, Michael has extensive knowledge of Large Meter testing and Repair. His ability to identify problematic areas during Meter Testing makes his extremely valuable during all Large Meter project work. Mike also brings detailed understanding of all advanced Electronic Testing Equipment and is an integral component of all Installation and Repair projects.

Joe Wade

Joe joined the Water Services team in 2018 as a fully licensed and certified plumber and field specialist. He has extensive experience working both commercial and residential plumbing. He is Backflow testing licensed making him qualified to test and repair all makes and models.

Darren Wheeler

Darren has been a plumber for over thirty years making rounding his skillset to encapsulate all areas of plumbing work. Fully licensed and certified, Darren is versed in Commercial, Residential, and all service work. Darren has been leading our servicing division since 2008.

Ralph Campobasso

Ralph joined the Water Services team in 2011. As a fully licensed and certified specialist Ralph leads the Water and Sewer division, including Water Main repair, Sewer repair, Sewer Lining (LMK Certified), Leak Detection and is also Backflow certified.
Serving the Chicagoland Area for 30+ Years